Recently, I have been hounded for pictures of my dog.
I realise this small selection won't sate the appetite some of my subscribers have for dog pics. So I will be adding more soon. Enjoy!
This is Pan:
This is Pan when she was a puppy: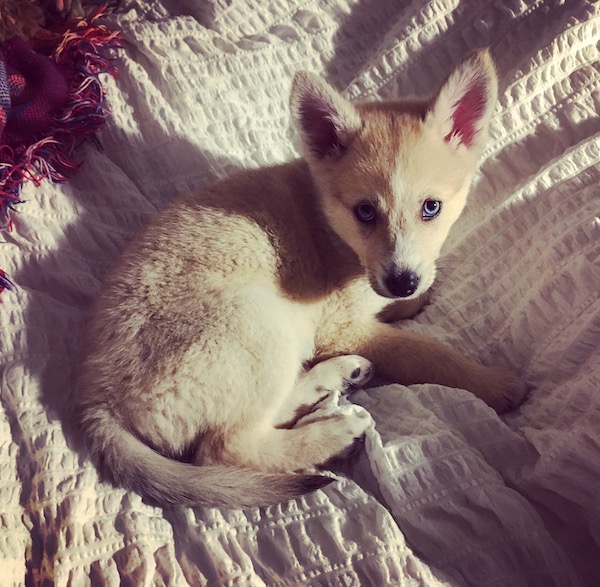 She used to hunt for dust bunnies under this table.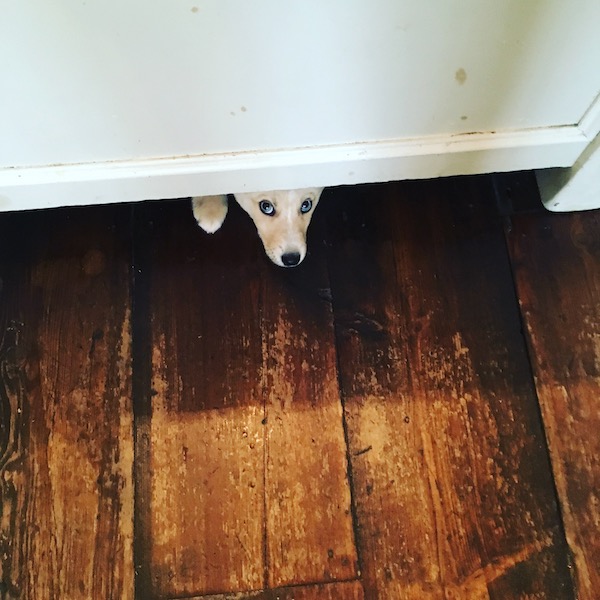 But now she is too big.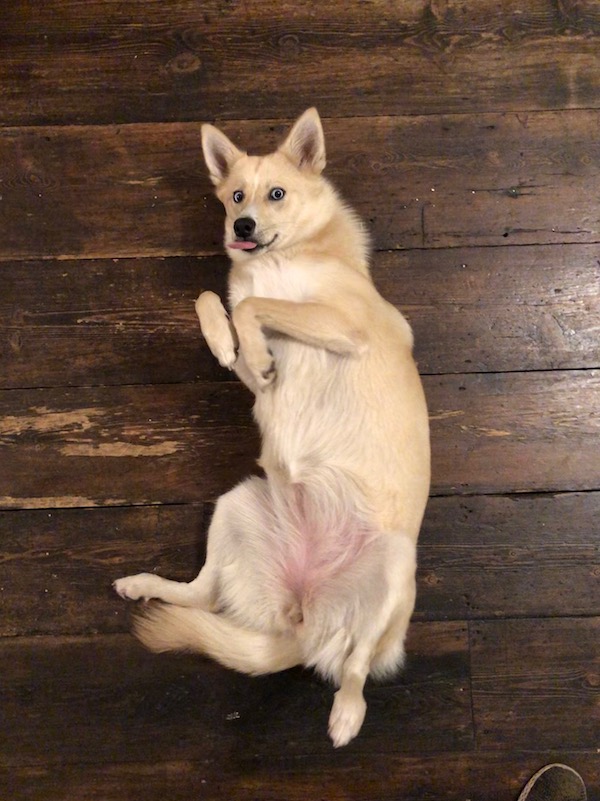 Instead, she hunts for rats in the woods. She is majestic.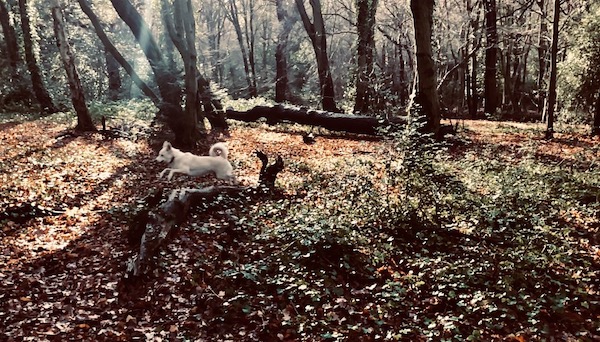 Pan enjoys the snow. It is her birthright.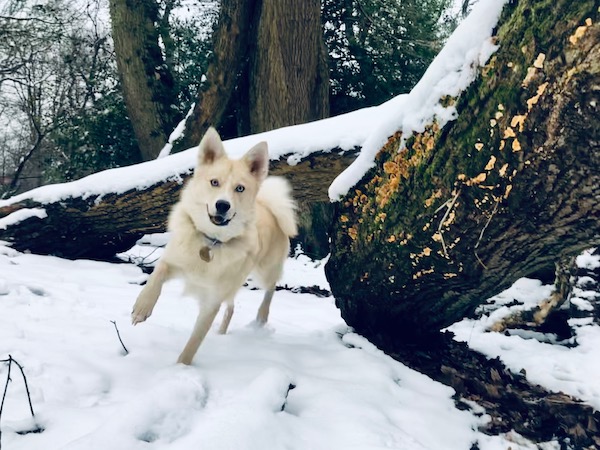 That is all.